I made a decision toward the end of the spring Bible study that I will most likely not teach a study during the 2014-15 school year. I overcommited myself last year and felt the effects: burnout. What once filled me with joy soon became a burden. I guess that's when you know it's time to take a step back.
However, summertime is different for me, and I look forward to teaching a shorter study and to growing close to another set of women. In the fall, I will just join a study that someone else is teaching so I can still enjoy the fellowship.
Here's the study that I
wanted
to teach this summer:
No matter what study I've taught in the past, most of the women seem to be seeking the same thing. A greater intimacy with Christ. They dig into Bible study after Bible study, increasing in Biblical knowledge but never really finding what they're searching for. The study ends, and they fall back into the same routines as before. I've come to this conclusion: Bible study and intimate prayer cannot be separated. I felt a strong calling to teach another study just on prayer.
I bought the participant book, went through it myself first, but then I couldn't find it on the list of studies that the church owned. I also couldn't afford to purchase it myself at the time and then donate it to the church. So, I scanned the list and found this one instead: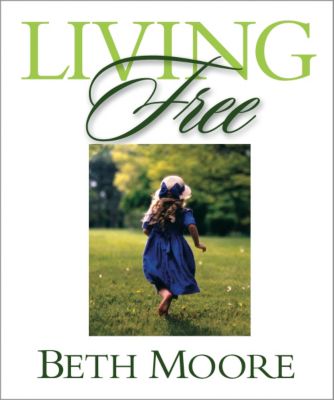 Living Free: Learning to Pray God's Word
I dug it out of my studies at home and started to go through it again. Both studies are very similar in that they teach you to pray Scripture. This one is a bit shorter and has no weekly video sessions to go with it. I kind-of like that because sometimes a video session can be so long that it takes too much time away from being able to get to know one another and build relationships.
The three things I love about teaching Bible studies are:
Seeing women get serious about opening their Bible every day.
Seeing women grow closer to Christ and to each other through prayer.
Seeing women develop relationships with other Christian women who are serious about the same thing. We need each other. I take for granted all the relationships God has given me through these studies until I see a Christian woman who is struggling through life without that. It's heartbreaking to know what they've been missing.
I look forward to starting this study with a new group of women just two weeks from today.